Elettrosud group
Our history
Founded in 1979 from a brilliant entrepreneurial initiative by Luigi Russo, Elettrosud Srl stands out in the competitive scenario as a company specialized in the production of electrical wiring for cars, household appliances, telecommunications and electronics. 
The history of passion and the search for details is the characteristic that has always accompanied our group. It is a story that is not written only with numbers: it is a story that is lived in the daily relationship with customers, in a climate of esteem and trust that grows the more we work side by side.
The tenacious search for perfection, the ability to support and even anticipate customer's needs, are expressed in the most modern technologies applied in all phases of the processes that generate our services. All this is measurable, visible, evident to all Elettrosud Srl customers, not only in the form of concrete objectivity, but also by the feeling of reliability, which we manage to demonstrate every day.
Our first task is to give security to the customer: from the small one, in all its dynamism and desire to be a protagonist, to the large global industrial group that seeks absolute answers. Elettrosud Srl, in the Gragnano plant, which represents the group's headquarters, can boast specialized personnel and engineers with proven many years of experience in the manufacturing sector, and is certified ISO/TS 16949 for quality and ISO 14001 for the environment .
Since 2006, Elettrosud Srl has built a partnership, increasing its sales, with a new company, Elettrorom Automotive Systems Srl, located in Romania, controlled entirely by the ownership of Elettrosud and managed by Italian management.
Our mission is to bring inspiration and innovation to every customer, based on our long experience. We constantly strive to create value and make the difference.
La storia della nostra azienda
1979

Costituzione società
ELETTROSUD S.N.C.


1981/82

Inizio produzione cablaggi
per lavatrici e frigoriferi


1985

Trasformazione della società
in ELETTROSUD S.R.L.


1986

Inizio produzione cablaggi per Elettronica (notebook, telefax, registratori di cassa)

1987

Inizio produzione cablaggi per Telefonia (telefoni pubblici e citofoni)

1995

Inizio produzione cablaggi per Automotive


1997

Conseguimento certificazione qualità ISO 9002


2003

Conseguimento certificazione qualità ISO 9001 e certificazione ambientale ISO 14001
2005

Costituzione società ELETTROROM AUTOMOTIVE SYSTEMS in Romania
2006

Inizio produzione in
Romania (Arad)


2008

Conseguimento certificazione qualità automotive ISO TS 16949
2008

Costruzione del primo plant produttivo in Romania
2010

Ampliamento del plant
produttivo in Romania
2011

Conseguimento certificazione UL per i mercati U.S. and Canada
2018

Conseguimento nuova certificazione qualità automotive IATF 16949
2017/20

Grandi investimenti in nuove tecnologie soprattutto per cavi e costampature
2020

Conseguimento certificazione qualità per aeronautica e aerospaziale ISO 9100

The history of our company
1979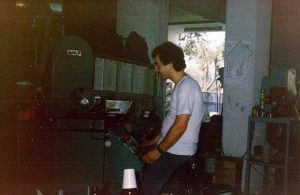 Company establishment


ELETTROSUD S.N.C.
1980/89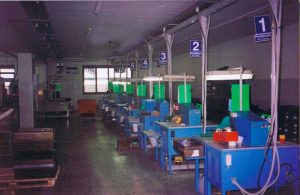 Start of production wiring harnesses for washing machines and refrigerators
Transformation of the company into ELETTROSUD S.R.L.
Start of production wiring for electronic devices (notebooks, faxes, cash registers)
Start of production cabling for telephony (public telephones and intercoms)
1990/99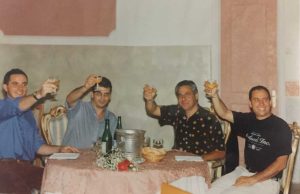 Start of production wiring harnesses for automotive

Achievement of ISO 9002 quality certification
2000/09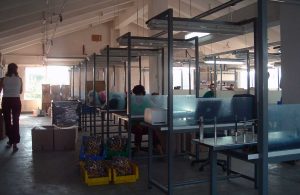 Achievement of ISO 9001 quality certification and ISO 14001 environmental certification
Establishment of ELETTROROM AUTOMOTIVE SYSTEMS company in Romania
Start of production in Romania (Arad)
Achievement of ISO TS 16949 automotive quality certification
Construction of the first production plant in Romania
2010/19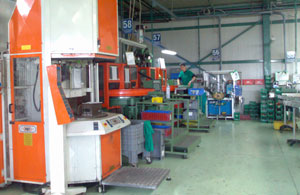 Achievement of UL certification for U.S. markets and Canada

Achievement of new automotive quality certification IATF 16949

Large investments in new technologies especially for cables and moldings
2020/23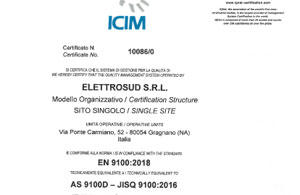 Achievement of quality certification for aeronautics and aerospace ISO 9100